Jacob dan Elfan; Josephinne; Mery, Renatha dan Tresy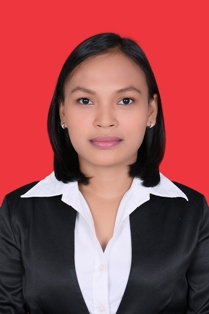 E-Mail: rika_evilyn[aT]live.com
Elfan is fun loving and has a good sense of humor that would bring a crowd laughing in tears. He is very outgoing and easy to deal with friends.
Daftar Buku
Jumlah buku:1
1. Stories from the Young Minds
"In Wonder Sea, there were two mermaids whose names were Vidia and Rosetta. They wanted to see the top of the sea." ~ from The Caring Mermaids "The sun is shining, the wind is blowing…makes me eager to go for a walk in the park today, "Mandy exclaimed to herself." ~from How Mandy Became Popular "I woke up with a headache. I opened my eyes slowly; I looked around. There are around eight people in this room. "Where is this?" Frank asked." ~ from The Extinction of the Komodo Dragon Vidia, Rosetta, Mandy and Frank are stewards of doing good things for the environment and to other people. This book compiles the collection of short stories from novice writers that tells what one can do to make this our world a better place to live in. It is a very interesting read and really inspiring especially for young children! Grab and explore the worlds of Vidia, Rosetta, Mandy and Frank! Learn and enjoy.