Bimbi Trafa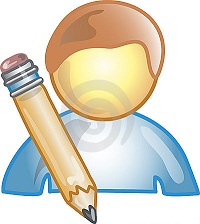 E-Mail: serliw[aT]petra.ac.id
My full name is Kerubim Ramadhan Putrafajar. My family and friends call me Bimbi. My hobby is to read books and play music. When I was young, I lived in Australia for 4 years and got to learn how to read and write in English there.
Daftar Buku
Jumlah buku:1
1. A Day in The Life of A Hat

After an encounter with a genie, Billy's hat can now talk! It also has secret powers to possess any living being. Join Billy and his hat as they encounter a vicious hunter and try to stop a gang of terrorists.